Customer Reviews
02/02/2022
Carolyn C.

Canada
Excellent Tea!!
This is by far the most tasty Earl Grey tea I have ever come across. It doesn't even compare to any other. I started buying it as a "treat" and now it has become a daily staple!!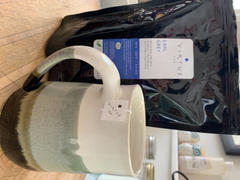 Thank you Carolyn! I very much agree with you, with high quality ingredients you just can't miss the mark!
11/01/2021
Esta P.

Canada
Great Early Gray!
This is a reorder! Best Earl Gray I have had…. And great service as well!
09/16/2021
Rebecca M.

Canada
Earl Grey Tea
Extremely flavorful. Love the bags, have never had one break. The only criticism I have would be to make the string longer so it doesn't fall into my cup when I brew a large one.
06/12/2021
Karen E.

Canada
Best Earl Grey Tea ever!
I am in love with Virtue Tea's Earl Grey. It is so delicious with a beautiful fruity kick from the organic bergamot.
04/03/2021
Holly S.

Canada
Fantastic Tea
My husband didn't drink tea - until virtue!