Customer Reviews
Write a Review
Ask a Question
03/21/2021
Laura A.

Canada
Love this tea!
I really enjoy this tea. It has a nice toasty flavour and aroma. It is a nice calming, relaxing tea.
03/16/2021
Gabriele l.

Canada
YES
The quality and taste and look of this tea is so amazing! I love the popcorns!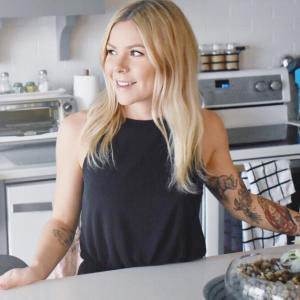 KH
01/05/2021
Kayla H.

Canada
My new favorite
This is my new favorite green tea! I have multiple cups of it a day. I'm in love with the toasted rice flavor, highly recommend.
09/28/2020
Ryan H.

Canada
Genmaicha..... soo good
Surprise surprise, another great tea from Virtue! I had it last night with Sushi, soo good
08/24/2020
David B.

Canada
Just like my first Japanese restaurant experience!
Really excited that Virtue is carrying this tea and how delicious it is! I had Genmaicha for the first time when my sister took me to my first Japanese restaurant in Toronto over 15 years ago and fell in love. She called it "brown rice green tea". I look for it everywhere I go but am usually disappointed with subpar quality: either bad green tea covered up with roasted flavour or just a poor balance. Virtue has a high quality tea in here (I think it's sencha? need to check!) and the combination of roasted and puffed rice is well balance. I recently lost my taste for coffee so this will become a huge staple for my Fall mornings as the weather begins to cool. I don't know if it's meant for 2 steeps, but if you put a full tbsp of tea in your pot and do 1 steep 90 seconds or less there's a solid second steep waiting as well :)